Description
Have you been scratching your head testing your images in different blocks, resizing your pictures, cropping them, but they still look a little blurry in Mosaico templates and email messages?
Here are some tips that can help:
Always use the best resolution of the image you want to use in your email. Mosaico will shrink it's size (or compresses) to render the image for mobile devices and also so that you're not sending an email with an image of huge files size (e.g. 15mb picture!).
Crop it as needed so it has similar dimensions to the image blocks you want to place them in - there's no need to match the exact pixel size Mosaico is suggesting, but make sure you're not putting a square image into a rectangular sized image holder, for example.
If your pictures are still not looking as crisp as you'd like, there is a Mosaico setting you can use to help - you will need Powerbase Administrator permissions to do this, otherwise reach out to support@progressivetech.org for assistance:

Go to Administer menu > CiviMail > Mosaico Settings
You may want to start with these initial settings and adjust as needed:

3x => Upto 285 pixels (covers both 2 and 3 column block images)
2x => All other sizes (single column block images)

The higher the scaling factor, the higher the resolution but lower the compression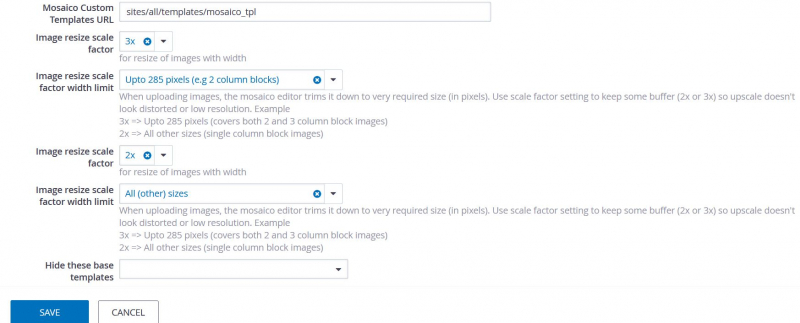 You can read more details in the CiviCRM book.
Category:
Email and Postal Mailings
PowerBase - General