Before uploading your files, please format your files as excel spreadsheets or .csv (comma separated values) files. If you have multiple files, you can also zip them into one zip file, otherwise you will need to upload each file one at a time.
We've set up a site where you can load files for us to retrieve without anyone else getting them. Use your internet browser and go to this link:
https://files.ourpowerbase.net/
and use the password:
[Check with PTP]

to upload your file.
Make them available for a week. Set them to be downloadable only once. Do not set a password!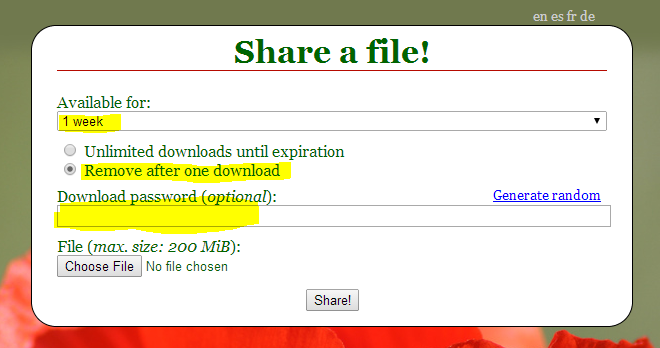 You will get a message similar to this after it's uploaded with a unique url address of the file to share.

Copy and EMAIL the link you get to support@progressivetech.org. You must send us the link or we will not be able to access your data. The link includes the information necessary to decrypt the data.